As some of you know, for some years now I've been producing merchandise featuring covers and illustrations of some of the Girls' Own genre of books, including by special permission those published by Girls Gone By. These have proved very popular at the Topsy Turvy conferences, but as the Books to Treasure publishing programme is growing, I have limited time for creating new designs for merchandise. This means that I won't be taking a stand at future conferences and so I'm selling off my stock.
Today I've added the remaining letter openers. Grab a bargain because once they're gone, I won't be able to supply any more.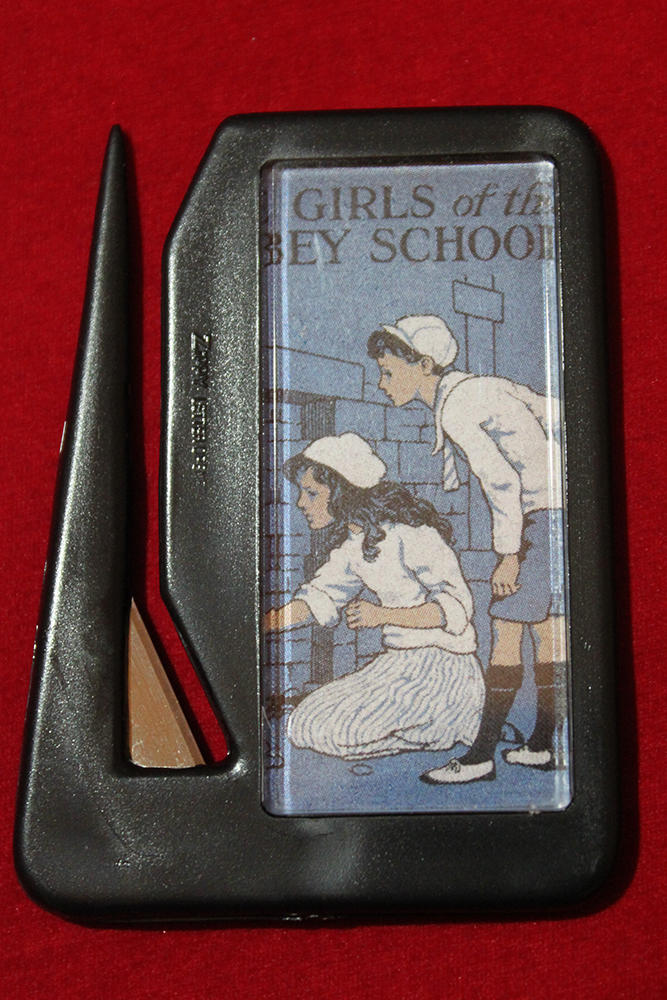 Over the next few weeks I'll add other items: keyrings, rulers, magnets, mousemats/placemats, coasters and more. If there's anything you want, or a particular design you're looking for, do contact me and see if I have it in stock.